Invite your team members to create collaborative designs, or share your designs for feedback. We can create great designs when team members collaborate on a shared vision & goal.
You can invite your team members as
Admin: Can invite & manage new users
Collaborator: Can add & edit content
Viewer: It will be part of our next release.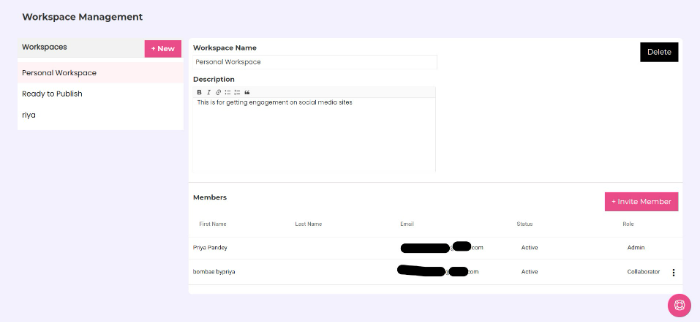 Here are the steps to create a workspace in Snapied
Select your profile icon
Under that select ''workspace management''
Select ''+Invite Member''
Invite a new member via email
Invite them as an Admin (The Admin can invite & manage new users)
Or Invite them as a collaborator (can add and edit content)
Once the person accepts your invitation, they are part of your team.
As of now, a snapied.com member can create unlimited workspaces with unlimited members in the pro plan!
Happy creating 😊
Please refer: https://www.snapied.com