Please follow these steps to join your team:
1- Logout from snapied.com if you are currently logged in.
2- Check your mailbox and look for an invitation to your workspace from "Snapied".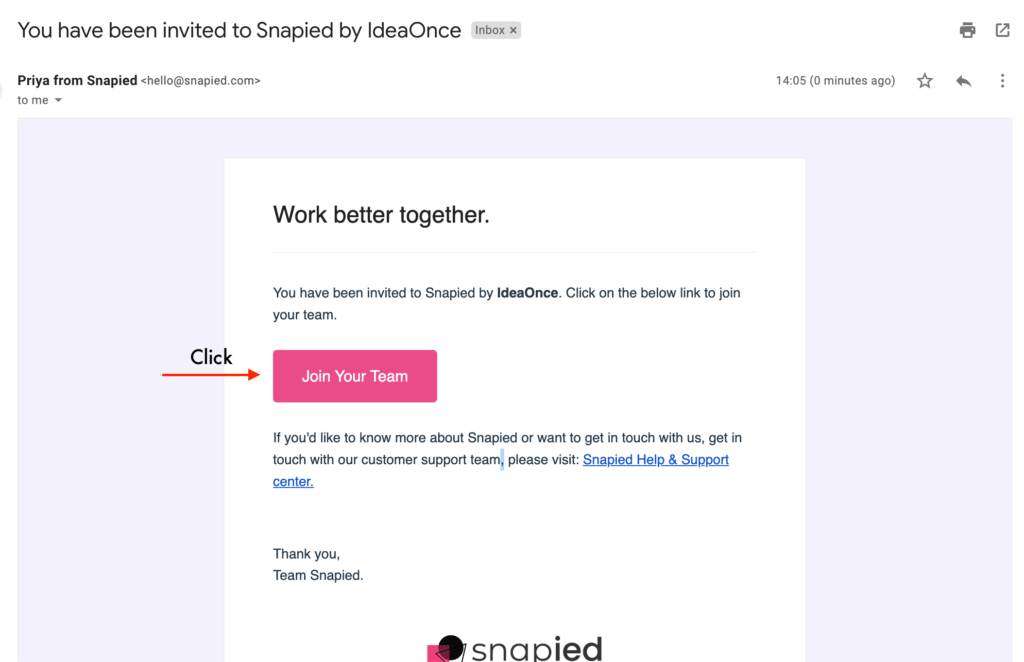 3- Click on the join button as shown in the above image.
4- After completing onboarding, you will land on the dashboard.
5- You'll see the workspace switcher in the header toolbar, as shown in the below picture:



There you will be able to see your own workspace (that you added while onboarding) and a new workspace (the invited workspace).
6- After switching to the invited workspace. All the designs you will create will be saved in your the invited workspace.
But that workspace owner won't have able to see your designs, for this, you will have to first change the visibility to team or workspace as shown in the below image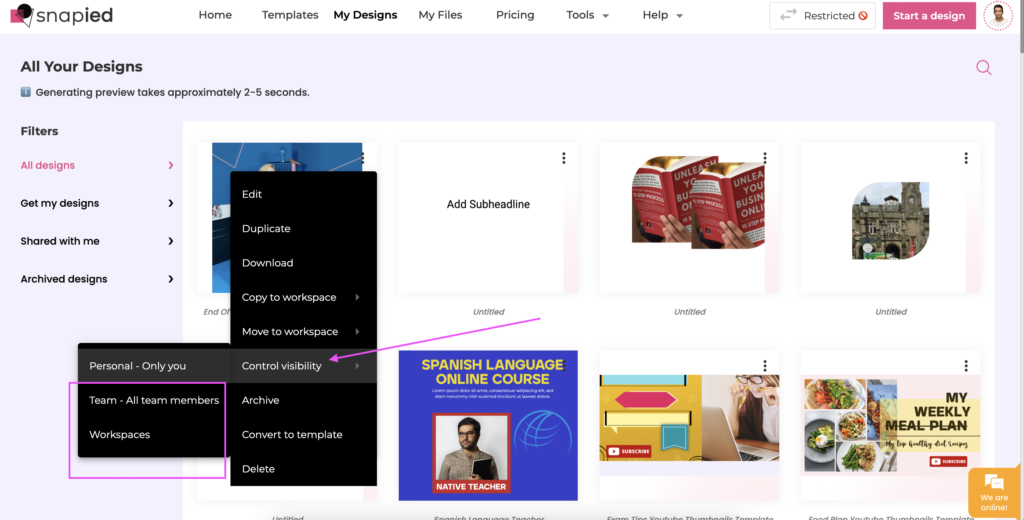 If you would like to know more about Snapied or want to get in touch with us [email protected], please visit our Help Center.