Follow these steps in order to add a new font:
Tap the text you wish to edit.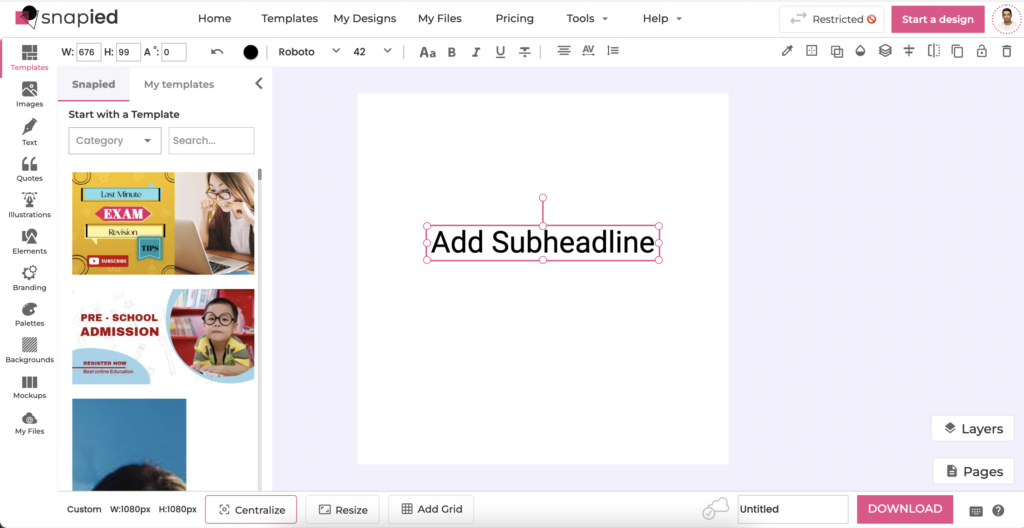 This reveals the text editor control options in the header.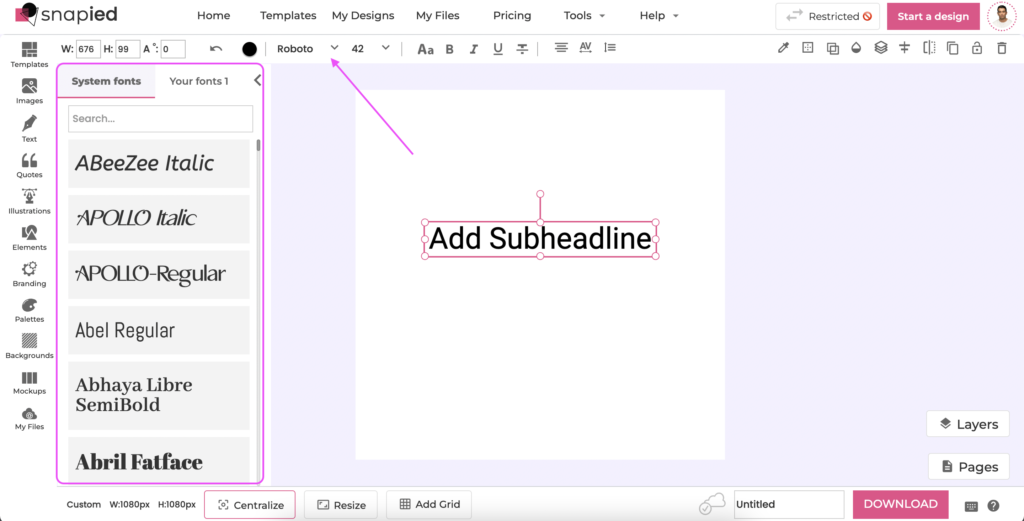 Tap on the font name dropdown and scroll through the options.
Click on the second tab 'Your fonts'
Upload your font and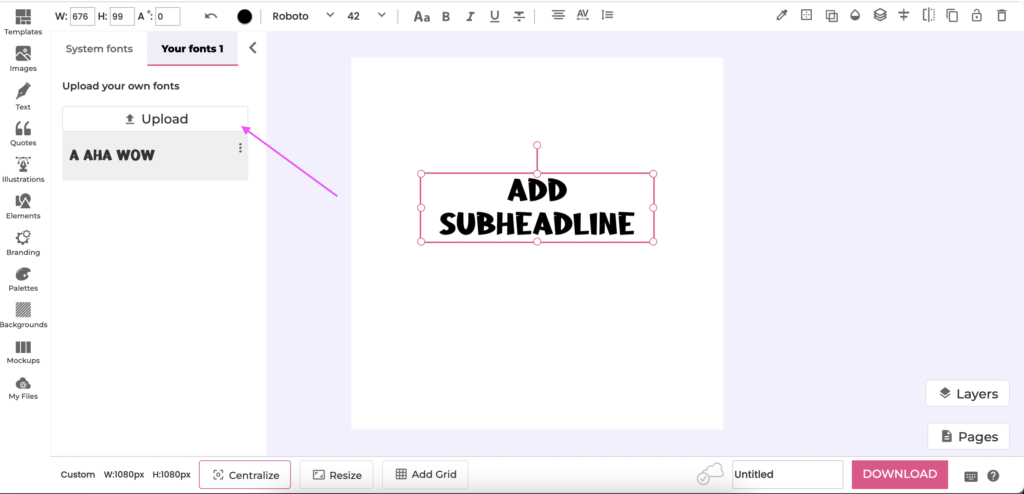 Click on the font to apply it to the current text.
Note: Snapied lets you select a font from a list of common fonts, You can upload your own fonts.